To check all the shipping methods available for your country, Click the 3 boxes on the top right corner to select ''Country'', ''Language'', and ''Currency''.
The shipping methods available will display in the pop-up window, Kindly open ''Learn More'' link to read more information about each shipping option, Contact details, Country restrictions, Cost & Weight limitations.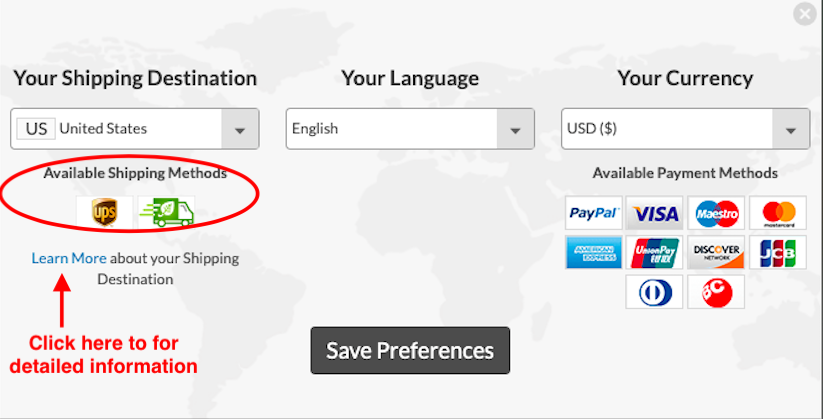 iHerb ships to 150 countries over the world, if your country is not listed under ''Your Shipping Destination'' that means iHerb does not ship to your country for the moment!